At Demium we have a mission: to help entrepreneurs during the process of creation, development and growth of their startups.
Demium was born in Valencia in 2013 with the spirit of a startup, since then we have been growing and increasing our presence in cities like Madrid, Barcelona and Malaga in national territory; and crossing our borders to Portugal, Poland, Czech Republic and Ukraine.
Since 2020 Demium Capital is investing in our best startups. We launched our first €50M investment fund, with which we have exceeded our expectations, becoming the most active Venture Capital in Southern Europe.
We have the spirit of that incubator that was born 9 years ago in Valencia together with the stability that our new positioning as venture capital gives us.


How do we develop this mission?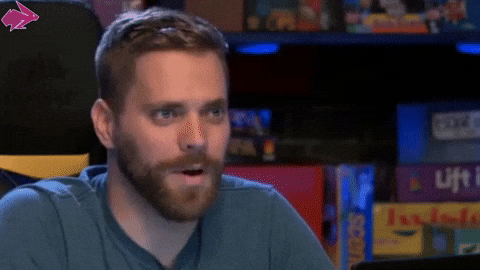 We invest in entrepreneurs and startups given them access to our programs in different ways depending on their status. If the entrepreneur needs help finding a team of co-founders and/or a business idea to start with, we offer them participation in our AllStartup events.

For entrepeneurs who have an early stage project and already have a full founding team, we give them access to other phases of the program, without the need to participate in the AllStatup.
Different entry routes to our programs, wich have the same main objective: to raise up to €500K of investment through Demium Capital.
As an Associate, you will be key during the process of selecting entrepreneurs, creating startups and accompanying the startups in the portfolio. You will assume the ownership of our startup creation program in Lisboa, giving support to the different projects that are in different stages throughout the same. You will accompany startups in different phases, putting more focus on supporting the startups that are developing our program.
In the initial stage of the program you will focus on selecting the best entrepreneurial talent in the AllStartup, our talent selection event, and you will bring together the different professional profiles to form a team of co-founders, set up their startup and raise their first round of investment. Your help will be essential for them to achieve these milestones
You will work hand in hand with the entrepreneurs and give them all the necessary resources so that their projects are ready to receive investment in a few months. You will help them create the team, validate their business ideas, create an MVP, identify their market fit, launch a scalable startup and raise their first round of investment.
If you have a passion for the world of Venture Capital and want to experience first-hand the process of creation, development, investment and growth, read on 👇


Your mission as VC Associate will be key to:

Lead the startup creation program by supporting several startups simultaneously, each one in a different phase; being aware of their progress, guiding and supporting them in whatever they need during the weekly sprints and throughout the whole program.
Cooperate in the development of the startups with your strategic vision, being responsible for the quality and quantity of startups created in Demium Lisbon.
Participate in our AllStartup, and select the best entrepreneurial talent in collaboration with the team.
Support entrepreneurs during the ideation process. You will be the sherpa that guides them like a lighthouse throughout the journey providing the right tools to generate the best business opportunities.
Manage the consolidation of the co-founding teams participating in the Program.
Helping entrepreneurs to prepare their  decks and pitches to investors.
Guide the startups in the preparation of all the necessary documentation to complete their first round of investment.
Support the Senior Associate in the follow-up of the startups in the portfolio that have already received investment from Demium Capital.
What will make you succeed with us?

You have more than 3 years of experience in one of these environments:
You have been a member of a Venture Capital fund.

You have co-founded a startup and made it grow.      

You have worked in a startup, being very close to the founding team, in a C-level position.
Startup mentoring has no secrets for you, you are a born leader, and lead by example is a must in your personal dictionary.
You have vision and strategic thinking, you plan, predict and foresee new opportunities.
Empathy is one of your qualities, you put yourself in the client's shoes, identify their needs and provide them with the necessary help.
You reside in Lisbon: The co-founders of the startups created after the AllStartup meet in our program, and if they are successful 6 months later they will sign a partnership agreement and receive their first equity investment. The process is very intense and requires you to spend a lot of time together, so we ask you to develop the program together with the Demium team in person. This is the reason why your role as Associate will be developed face-to-face with the entrepreneurs.
You speak English and Portuguese. We support international entrepreneurs, and all our presentations, talks and meetings are in English.
You are up to date with the latest trends in Venture Capital, startups, and you have the nose for guiding entrepreneurs in their ideation process.
You have experience working in fast-changing agile environments, and you adapt to them with ease.
You have a passion for startups and their impact on society.
What benefits will you find at Demium?

💲Salary of 35-40K gross/year + participation in Demium's carry.

📄 Permanent contract with 6 months probationary period.
Career plan: you will grow like a plant🌱 when watered and in the sun within Demium.
Access to our international ecosystem of startups and entrepreneurs.
MacBook💻 laptop so you can work comfortably.
🏆A work environment with the best balance between demanding and good humour.
Intercultural team:(✿◠‿◠) you will be able to work with a team made up of people from different cultures and soak up everything they have to offer.
Team building:👨👩👧👦 a couple of times a year we like to get together without screens, where you can meet all the people working in the different countries where Demium is present.
The opportunity to have an impact on society 🚀 Here are a few examples of how Demium has impacted people's lives: Hannun, Swipcar, women's entrepreneurship, our 2021.
Who will you go hand in hand with on this journey?
⛹️♂️Your manager will be Diogo Patao (Senior Associate), a passionate about startups. He is the main responsible for the follow-up of the startups in the portfolio, and you will be able to support her in this task.
🧠 In addition, you will have the support of Javier Desantes (Investment Director) and Enrique Fdez. de la Puebla (Investment Director), who support the entire deal flow and investment structure.
🤜🏻 🤛🏻 You will get to know Demium through Javi Torregosa, the person you will have to make you fall in love with in your first interview 😜 And who will accompany you during your first days of Onboarding.
What will the Recruiting process be like?

1st Fresh People interview
Talk with Demium's Human Resources department.

Conversation in English with our Investment Director.
On-site technical test at the Lisbon headquarters, getting to know some of Demium's startups...
Interview with your future Manager.
If you have come this far, go ahead, we are waiting for you!
Already working at Fresh People?
Let's recruit together and find your next colleague.