Fresh People
·
Fully Remote
People & Culture : Be the next HR reference for the sexiest Startups of the market
Hey #HRFreak, we introduce you to the new Fresh People era!



We work with innovative companies with the purpose of placing people in the core of the organization. We follow that purpose through two missions:

Supporting companies in their growth; by impacting Management, Structure, Culture and Processes, and matching people's values with the culture of the companies with whom we work. We co-create agile, functional and scalable cultures with a strong impact on human and social development. In short, doing good, making money & being happy. 🤝🤩 
We are passionate about helping organizations to scale and give their best 💪 We love meeting new people and generating impact on different projects.
Are you feeling the same way? Keep reading! 👇
How will you contribute to Fresh People?


Your mission as a People Partner will be to work with our different clients (Startups, middle & Tech Companies) to define the best HR strategy, in order to make an impact on people and business. You will be a point of reference in talent management, launching and coordinating different projects with managers and teams that will bring optimal growth outcomes.
Imagine being the next HR reference for some of the sexiest Startups of the market 🌐
You will pursue our mission by performing the following roles and contributions:
Client experience:
Understand which are the partners needs and know how solve them
Take care of the communication with our partners knowing which are the perfect channels, and the best way to communicate with them, (language and vocabulary)
Focus on sharing confidence, proximity and security to all the partners. You are going to be their right hand for people and growing needs
Being always proactive to find the best solutions to our partners needs
Guide our partners in every stage, need and demand
Accompaniment leader
Understand and apply our internal methodology to take care of our partners
Improve the internal methodology by introducing new concepts, innovation and experience that you have lived in the past (Everything can be improved and we love feedback!
You will support with your knowledge and experience the main HR projects (Structure & Talent Maps, OKRs definition, Hiring & Onboarding processes, Culture transformation, Talent Development, etc)
Act as a coaching/advisor for C-levels of the company. They are going to need your help thus, taking care about them and follow-up on their needs is very important for us.
Guarantee the execution of every sprint, updating internal tools and milestones.
Being always researching new HR tools that can useful for out process
Your squad lead will shadow you in every step of the process to help you on your professional development!
Recruiting master
 Guide our partners on the launching of the Job Description according to their real needs: Taking as a reference business needs, talent map and priorities. Use Inbound recruiting strategy to bring greater value on the Job Offer
You will be the leader of all the recruiting process: working closely with the Hiring Manager to use the best approach to attract the best candidates, defining an accurate process where different evaluation tools will be used at the different stages of the interview process, providing resolutive feedback according to the priorities, as well as supporting the Hiring Managers on the final decision and onboarding strategy.
You will care and ensure the candidates are living a great experience during the recruiting process: by providing constant feedback, accompanying them in every stage, and using creative manners to keep them engaged in the recruiting process!
Brand contributor
Take your personal brand to the next level, by talking about new trends, people matters, and wining credibility to your followers
Give visibility to Fresh People's Brand, by supporting our post and discuss about them
Share our philosophy and way of work with our audience
Attract new opportunities of possible leads/partnerships that can be interesting for us
What will make you succeed with us?
Easy, we will expect from you to be a clear Fresh person, that means:
Have a great knowledge of strategic HR, having worked in different parts of this area and knowing how HR can have influence in business
Have experience in digital/ technological industries, developing talent maps and culture processes
Have experience in end-to-end recruiting, knowing how to develop an excellent process and understanding the importance of great hiring in business
Being a HRFreak, always looking for new solutions, having an inquisitive mind and always improving your performance and ways of working. We are looking for an extra -mile mindset!
In Fresh, we have a feedback culture, we encourage sharing and receiving feedback from our partners and our mates, so If you love feedback, you´re welcome!
Have a great level in written and spoken English (we're working with international partners) and Spanish
It will be great if:
You have experience creating HR processes from scratch
You have been working in different Startups and you understand this ecosystem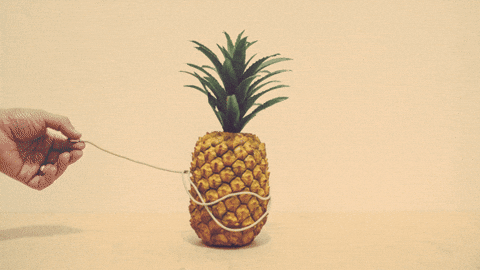 We are waiting for you!
Your future Squad leader will be Paula!
Join us! Visit our website for more information about us 👀
Tech company

Fresh People

Remote status

Fully Remote
Already working at Fresh People?
Let's recruit together and find your next colleague.